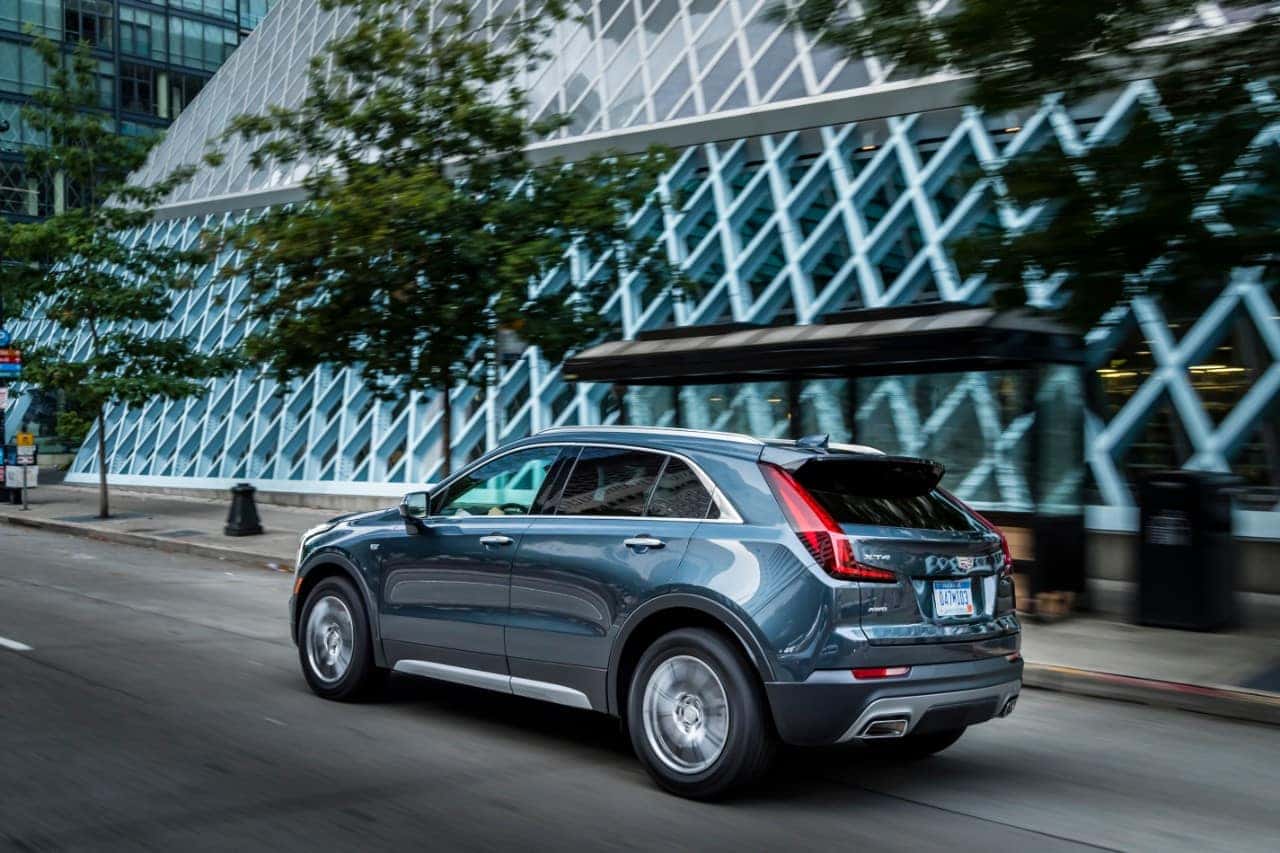 Shop for New Cadillac Cars for Sale Here!
The Pacific Northwest never knew brand new Cadillacs for sale in Eugene, OR until now! At our Cadillac dealership in Eugene, OR, we're excited to present our inventory of new Cadillac cars for sale near Corvallis including the new Cadillac CT4 and new Cadillac CT5. Sent to the Cadillac V performance department, the new Cadillac CT4-V and new Cadillac CT5-V are new Cadillac cars for sale poked and tweaked until the Cadillac engineers made luxury cars for sale that can perform like a racehorse but cruise the highway on a pillow. Custom order your new Cadillac cars for sale today from the factory in Detroit exactly how you want your new luxury cars for sale from us to look!
We Have the New Cadillac SUVs for Sale You're Interested In
Luxury SUVs for sale weren't truly defined until new Cadillac SUVs for sale in Eugene, OR came along like the new Cadillac Escalade. With a 6.2-liter V-8 and a 30-inch OLED instrument cluster, there's never been more technologically advanced luxury SUVs for sale than the new Cadillac Escalade and new Cadillac Escalade ESV. The new Cadillac XT6 is a one of our new Cadillac SUVs for sale that can occupy almost 80 cubic feet of volume and can seat up to seven passengers. Looking for new Cadillacs for sale that are a bit sportier? The new Cadillac XT5 and new Cadillac XT4 are right up your alley with optional performance suspension tuning. Come by our Cadillac dealership at 846 Goodpasture Island Rd, Eugene, OR 97401 to see our new Cadillac SUVs for sale today!
With Kendall home delivery, you can order and purchase new Cadillacs for sale today completely online at Eugene Cadillac! Fill out our car loan application, we'll bring your Cadillac SUV or car out to you to test drive and we can even sign papers right then and there in front of your home. We'll find your trade-in value in your driveway and you can even sell your car to us! Choose to shop with us today for new Cadillacs for sale! Let's start something great at Eugene Cadillac.
*100-mile free home delivery applies to driven miles